New Work for JoyLab with Clique Media Group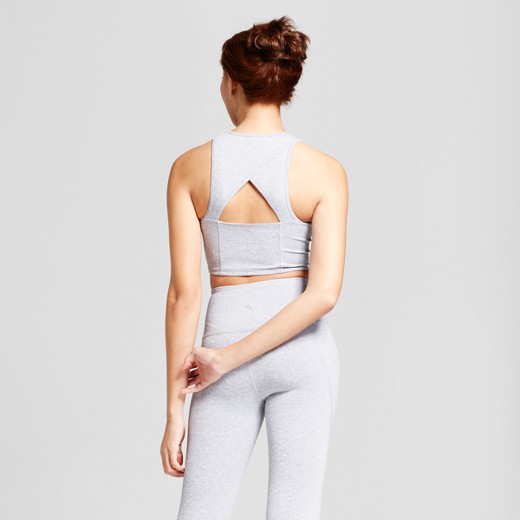 Images and Product Releasing July 2018
Diary Entry #2 - 1.29.2018


Well, flu season has hit the upper midwest exceedingly hard and it seems like everyone in my immediate family and friend group has gone down with it like a fallen soldier at some point or another this month. Luckily, I have been spared from the deluge of symptoms until today. Currently sitting at home sipping some hot tea with lemon as a heat pad rests on my shoulders. Don't know if it is a full-on flu, a cold, or just a general winter malaise, but either way I am moving a little slowly and am pounding liquids in order to baby myself.

Since my wellness regime has taken a hit this month and I am not feeling quite up to snuff, it feels good to remember that healthier, more active days will soon be upon us. With that being said, I am proud to announce that I just recently wrapped a shoot with JoyLab in partnership with Clique Media Group and Target. JoyLab is a new activewear line for women created by CMG. Currently it is sold at Target stores across the country and online at Target.com. I love JoyLab's products – they are cute, performance driven, and insanely affordable. It is so refreshing to see a line of activewear out there with a premium look without the premium price. When the brand manager at CMG reached out to me with the opportunity, I was delighted to say yes.
As all of the styles we photographed will not be in stores until July or so, I am forbidden from posting or sharing any of my work until then. But, when it is in stores you can bet that I will be writing about thew new collection on my blog and sharing some of my favorite shots here. Until then, below are couple behind-the-scenes shots. Sorry in advance about the bad socks you are about to witness. With lots of stepping into the shot for quick adjustments, the white New Balances had to go. No muddying up the shot!
The shoot lasted a full day, and we captured over 1500 images that comprised all 60 or so of the new pieces — about 25 outfits in total. The shoot was relatively simple. White seamless, bright, soft light, one model, no propping, no hair or makeup. The focus was on capturing all of the pieces and their details for maximum clarity and attractiveness.
 
I could not have done this without the
 
More About Clique Media Group & JoyLab

JoyLab is one of the newest lines Target has launched for women in partnership with Clique Media Group. Known for their inventive and editorial slant on marketing products for women, Clique Media Group is based in West Hollywood, CA and currently runs the following sites: Byrdie Beauty, MyDomaine, WhoWhatWear, Obsessesse, College Fashionista and the Thirty. In addition to these media verticals, CMG also functions as an agency, a product incubation center, and newsroom. All of CMG's sites are worth checking out on their own, but here is a download of what each site offers in detail.
Byrdie Beauty is obviously for the skincare and beauty obsessed.
Who What Wear chronicles the fickle and fabulous world of street style.
MyDomaine is a great site for those who prefer spending time in the great indoors. Think interior design and all-around lifestyle tips.
College Fashionista and Obsessee cater to the Gen-Z crowd of tastemakers.
The Thirty is for those whose game is more in tune with wellness trends and being active. (Me!)
I highly recommend checking out any one of CMG's blog verticals, and as we prep to enter 2018 full of vigor and health, hopping over to Target.com and shopping JoyLab's current collection should do a good job of motivating you to meet the year's challenges with resilience and confidence.
Be well, and do some good.
-Libby